By Eeni |
08
January 2018 |
1
Comments
Free Ula Hair for you!
1. Who can join in?

A, Old customer--If you ordered from Ulahair before, you may join the activity!
B, New customer--If you haven't ordered yet, once you make an order from us, you will become our old customer, then you may join the activity!

2. How to join in?
E-mail to eeni@ulahair.com and left your friends' PayPal E-mail address when your friends pay for the order. We will make a record and send the rewards to you at once.
All the recommended orders should be paid successful.

All the rewards are free shipping to US or UK, not include the remote countries.
*The more friends you invite, the more free hair you will get!*

3.Time
Expired Time to Jan.31st 2018, Hurry Up!!!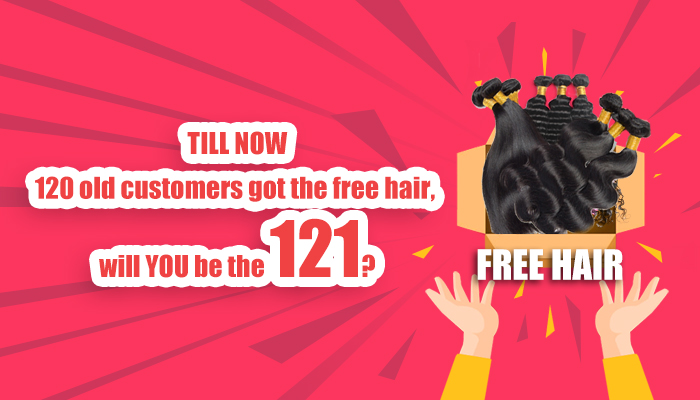 Any quesion please let Eeni help you: eeni@ulahair.com
Wish you get the free hair early.
Thanks for reading,
Ula Hair
Leave a Reply
Your email address will not be published.Required fields are marked. *