5 Easy Hairstyles To Hide Hair Extensions
5 Easy Hairstyles To Hide Hair Extensions
One of the most frequent concerns we receive from our customers is whether the hair extensions they buy can blend naturally with their real hair. Actually, with proper installation skills, you will never need to worry about it. Here in this post, we are excited to share with you 5 easy hairstyles that can perfectly hide extensions and achieve a seamless chic look. With these simple hairstyles, no one will notice that you are wearing hair extensions, unless you tell them.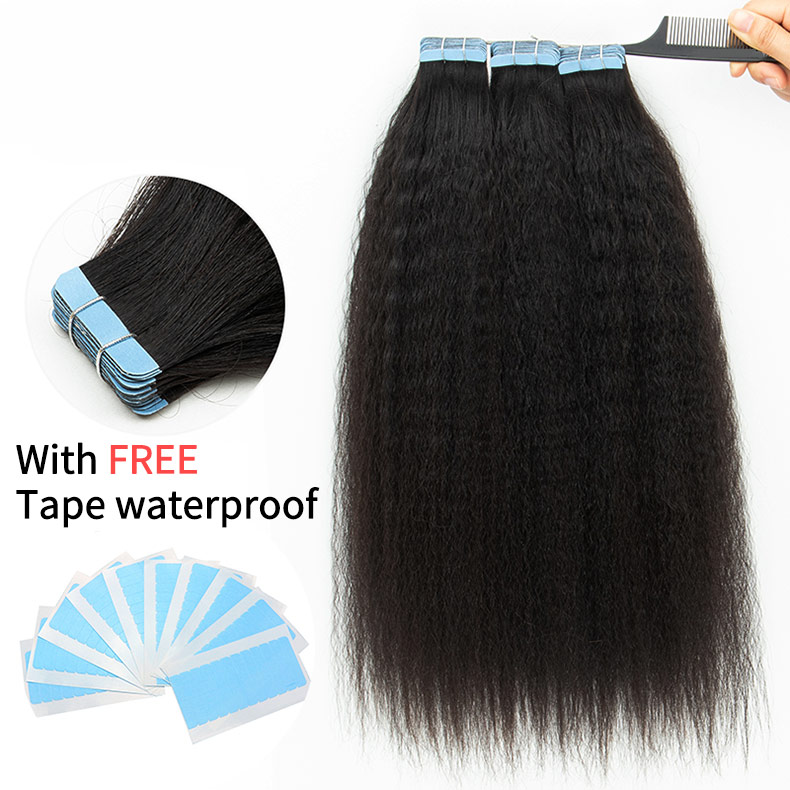 Method 1: Updo
An updo can be a simple and elegant way to style your hair while hiding your extensions. You can gather your hair into a bun, ponytail, or braid and secure it with pins or a hair tie. Here are a few steps you can follow:
Step 1: First, gather your hair extensions and any tools you'll need, such as bobby pins, hair elastics, a comb, and hairspray. If you have clip-in hair extensions, attach them to your natural hair according to the manufacturer's instructions. This usually involves separating your hair into sections and clipping the extensions onto the underside of each section.
Step 2: Comb your hair to smooth out any tangles or knots. Gather your hair into a ponytail at the back of your head and secure it with a hair elastic.
Step 3: If you want to create a bun, twist the ponytail into a tight spiral and secure it to your head with bobby pins. If you prefer a braided updo, divide the ponytail into small sections and braid each one. Then, use bobby pins to secure any stray hairs or to add extra support to the updo.
Step 4: Finally, finish off the style with a mist of hairspray to help it stay in place. Remember to be gentle when styling hair extensions, as they can be more delicate than your natural hair.

Method 2: Braids
Braids can be a stylish way to hide extensions and add some texture to your hair. You can try a fishtail braid, French braid, or simple braid to keep your extensions out of sight. Here are a few steps to using braids to hide extensions:
Step 1: First, gather the desired amount of hair extensions for preparation. If you desire to leave some hair out at the front to frame your face, section off the desired amount of hair from your natural hair.
Step 2: Begin braiding your hair as you normally would, incorporating the hair extensions into the braid as you work. Continue braiding until you reach the end of your hair, then secure the braid with a small rubber band or hair tie. Repeat the process to create additional braids as you desire.
Step 3: Use hairspray or other styling products to help keep the braids in place. You can also add decorative hair accessories, such as beads or flowers, to the braids to add an extra touch of style.

Method 3: Half-up, half-down
A half-up, half-down hairstyle can help cover your extensions while still leaving some of your natural hair visible. You can gather the top half of your hair into a ponytail or bun, leaving the bottom half down. Here are the steps to hide hair extensions in a half-up, half-down style:
Step 1: Gather your hair extensions and any other tools you will need, such as a brush, clips, and hair ties.
Step 2: Section off the top half of your hair, starting at the front of your head and extending to the crown. Secure the bottom half of your hair with a clip or hair tie.
Step 3: Take a small section of hair from the top half and apply your hair extensions. You can opt for tape-in hair extensions or clip-in hair extensions as you desire. Make sure the hair extensions are secure and blend in with your natural hair. Repeat this process until you have applied enough hair extensions to cover the bottom half of your head. After you have finished applying the hair extensions, brush through your hair to make everything look more natural.
Step 4: Take the top half of your hair and gather it into a ponytail or bun, securing it with a hair tie or pins. Style the bottom half of your hair as desired, such as leaving it down or creating curls or waves.
Step 5: Finish off your half up half down hairstyle with hair spray or other styling products to keep everything in place.

Method 4: Loose waves
Loose waves can help disguise your extensions and give your hair a natural, effortless look. You can use a curling iron or hot rollers to create waves, and then gently run your fingers through your hair to soften the curls.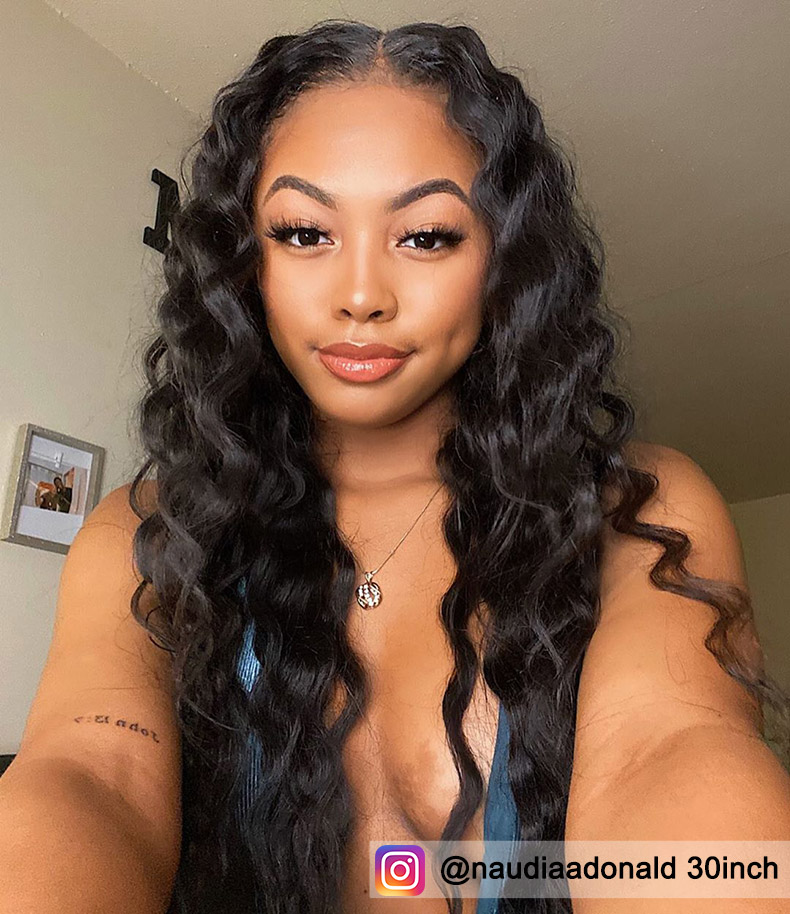 Method 5: Bangs
Bangs can be a stylish way to cover your extensions and frame your face. You can choose from a variety of bang styles, such as blunt bangs, side-swept bangs, or wispy bangs, to suit your style. Ula Hair offers 100% human hair bang wigs in a variety of textures, colors, and lengths. Using bang wigs saves you time when it comes to installation and styling. You don't need to cut your real hair into a bang style. Instead, you can switch up your look and rock the bang style in minutes, with a bang wig.
Related Posts:
How To Safely Bleach Hair Extensions At Home
How To Curl Your Hair Without Heat and Chemicals?
5 Chic Blonde Wigs You Shouldn't Miss This Year