Tutorial: Diy Clip-In Hair & Gorgeous Hairstyles For Clip-Ins
Tutorial: DIY Clip-in hair extensions
What are clip-in hair extensions?
Clip-in hair extensions are used to attach hair extensions to natural hair by pressing down small pressure-sensitive clips. It's a quick, safe, and popular method to add length and volume to one's natural hair. One set of clip-in extensions includes 8-10 wefts in different widths. The hair wefts come with clips ranging from 1 to 5.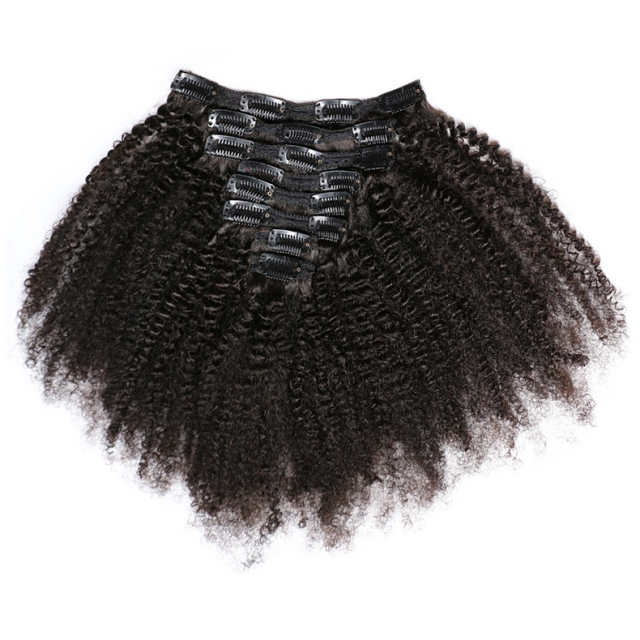 Benefits of clip-in extensions
Quick and easy to apply and remove: Clip-in hair extensions are one of the quickest and most preferred methods to make a magical transition to a voluminous and gorgeous hair look. The whole installation and removal of clip-in extensions take no more than 5 minutes.
Versatile in styling: Clip-in extensions can not only add length and volume to your hair naturally but also offer various styling options. You can rock almost any hairstyle you would do on natural hair.
Low maintenance: Some may think that it is complicated to use clip-ins because they have to be taken off from your head before you head to your bed. But this also brings benefits in that you don't need to spend so much time and patience caring for your clip-in extensions. With microlinks and tape-ins, you have to pull them into a ponytail and invest in a silky scarf to protect your extensions from unnecessary friction.
Now we know what clip-in extensions are and their benefits. Why not give it a try? Ula Hair provides affordable clip-in hair extensions for black hair. Click and explore! All our hair extensions are made with 100% cuticle-aligned human hair, extremely soft, silky, realistic, and can last for more than one year with proper care.

Tutorial: DIY clip-in extensions
Some may also be wondering if they can DIY clip-in extensions at home. Yes, absolutely! If you have some idle human hair wefts at home, you can DIY your own clip-in extensions with some small tools. Here is a simple tutorial for you:
Before diving into the DIY process, here are some small items you need to prepare in advance:
Human hair wefts (1-2 pieces);
Needle and thread;
A pair of sharp scissors;
Extension clips (20-32 clips);
Soft tape measure;
Step 1: Use a soft tape to measure your head from ear to ear horizontally, and figure out what size works best for you. Or you can directly cut your hair wefts into 8 pcs (2 x 8" wefts, 2 x 6" wefts, 2 x 4" wefts, 2 x 2" wefts). This is the most common size of clip-in extensions you can see on the market. It's specially designed for black women.
Step 2: Sew clips into the hair wefts with invisible thread or thread that matches the hair shade. 8 Inch weft should have 4-5 clips. 6 Inch weft should have 3-4 clips. 4 Inch weft should have 2-3 clips. 2 Inch weft should have 1-2 clips.
Then your DIY clip-in hair extensions are finished! We feature sew-in clips instead of gluing them down. So you don't need to wait for the glue to dry. Just rock them on! Of course, if you feel that the DIY clip-in process is a bit challenging, why not just buy cheap clip-in hair extensions from Ula Hair?
Also, we've gathered some gorgeous clip-in hairstyles, so keep scrolling!
Gorgeous hairstyles for clip-in hair extensions
High ponytail
High ponytails are the most classic and timeless style that can be worn for any occasion! If your natural hair is thin, it's a wise choice to invest in a ponytail extension or a set of clip-in extensions to add length and volume. Simply slick your hair back and pull it into a ponytail, attach a clip-in ponytail and wrap a strand of hair around the base. Then a simple, but classic ponytail is finished.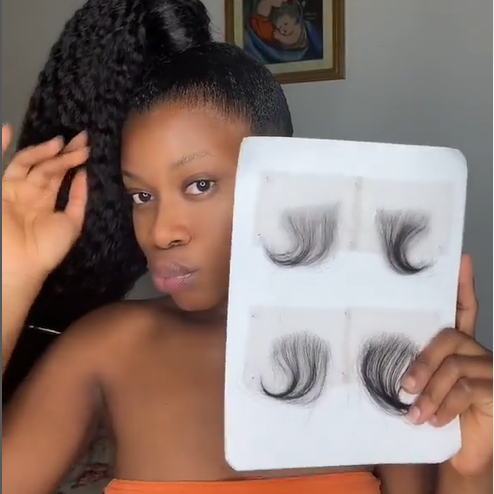 Two braids in the front
This is also a quick and chic style for clip-in extensions. Create a middle part in your natural hair. Pull the front hair into two ponytails. Part horizontally across your crown and clip in extensions. Cover the weave with some natural hair. Braid the front hair into two cornrows along your hairline. You can also add a section of braiding hair to prolong the braid. Finally, dip the ends of the braids in warm water. Here is a video tutorial for your reference:
Two mini buns
This hairstyle looks voluminous and cute. It's also easy to complete in just a few minutes. Make a horizontal part across your crown. Separate the front hair with a hair tie. Apply clip-in extension to the back area. Undo the front ponytail and make a middle part. Create a mini bun on each side of the top section. Give your hair a spray to add moisture. Here is also a video tutorial for you:
Related Posts:
Clip-in extensions Vs. Microlink extensions
Tape-In Vs. Clip-In Extensions
Clip-in Extensions Frequently Asked Questions