What Does Buss Down Wig Mean?
In the realm of beauty and fashion, trends come and go, but some concepts become revolutionary, marking a permanent spot on the style map. One such revolution is the rise of wigs. Wigs have been around for centuries, serving various purposes from concealing hair loss to being symbols of status. However, in recent years, wigs have transformed from being simple head coverings to becoming an integral part of self-expression and style.
Today, wigs are no longer merely tools for disguise or vanity; they've evolved into powerful fashion statements, allowing wearers to switch up their looks instantly without making permanent changes to their natural hair. They offer versatility, convenience, and a certain audacity that captures the spirit of contemporary fashion.
With the ever-evolving trends, a particular type of wig that's currently taking the industry by storm is the 'bust down' wig. It is known for its distinct characteristics, offering a fresh perspective on personal style, and rapidly gaining popularity among celebrities and fashion enthusiasts alike. Let's dive deeper into understanding what makes bust down wigs the talk of the town in the world of fashion.

Bust down wig meaning
A "bust down wig" is a trendy type of wig that's known for its straight, long, and flowing look. What sets it apart is its clearly defined middle parting, which is so straight and precise that it's said to be "busted down" the middle.
This unique middle parting gives the wig a balanced, symmetrical style that stands out. Plus, it's a great way to highlight the wearer's facial features.
Bust down wigs are usually long, adding to their appeal. You can find them in many lengths, from 20 to 40 inches.
You can also get bust down wigs in different colors. One of the most popular colors is 613, which is a platinum blonde.
One of the best things about these wigs is their high-quality construction. They often come with lace fronts or full lace caps, which means they give you a natural-looking hairline.
In short, a bust down wig isn't just a wig - it's a way to show off your personal style with boldness and a touch of elegant.

Features of bust down wig
Bust down wigs have become increasingly popular due to their unique features that offer wearers the chance to express their individual style in a bold, yet elegant manner. Here's a closer look at the distinctive characteristics that make bust down wigs so attractive:
Defined Middle Parting: The hallmark of a bust down wig is its precise, straight middle parting. This "busted down" middle look gives the wig a symmetrical, balanced appearance that is both striking and stylish.
Long and Flowing: Bust down wigs are known for their length. They are designed to be long and flowing, creating a captivating look that draws attention. The length can range from moderate (20 inches) to dramatic (40 inches), offering a style to suit every preference.
Versatility: These wigs come in various colors, including the popular 613 (platinum blonde), providing a myriad of choices for individuals to showcase their personal style.
Natural Look: High-quality bust down wigs typically have lace fronts or full lace caps. These features allow for a natural-looking hairline, providing a realistic appearance and seamless blend with the scalp.
Easy to Style: Despite their intricate appearance, bust down wigs are surprisingly easy to style. The middle parting serves as a guide, making it simpler for the wearer to achieve the desired look.
Durability: Bust down wigs are often made from high-quality materials, ensuring they are durable and can withstand various styling practices.
In essence, the beauty of bust down wigs lies in their unique design, versatility, and the dramatic style statement they help create. Whether you're going for a subtle, everyday look or a bold, red carpet-ready style, a bust down wig offers the flexibility to do it all.

Chic bussdown wigs you shouldn't miss out
Bust down wigs have been gracing the heads of celebrities, influencers, and fashion enthusiasts everywhere, making them a must-have in any wig collection. Let's look at some of the trendiest styles that are making waves:
Platinum Blonde 40-inch Bussdown: This style takes the cake when it comes to making a statement. The icy blonde hue combined with the dramatic 40-inch length is a favorite of celebrities like Cardi B and Nicki Minaj, who are known for their bold and trendsetting styles.
Jet Black 30-inch Bussdown: A classic yet bold choice, the jet black 30-inch bust down wig offers a sleek, glossy look that's universally flattering. Celebrities such as Kim Kardashian and Megan Thee Stallion have been seen rocking this look, adding their unique flair to the style.
Chestnut Brown 20-inch Bussdown: For a more natural yet equally stunning look, the chestnut brown 20-inch bust down wig is a great option. This wig has been spotted on influencers like Jackie Aina and Alissa Ashley, who show off the wig's versatility and wearability.

613 Blonde 4x4 Lace Front Bussdown: If you're ready to go bold with color and prefer a more natural lace front, this style is the way to go. This platinum blonde wig has been a favorite among stars like Kylie Jenner and Beyoncé, who show us how to pair this dramatic color with various makeup looks.

Ombre 30-inch Bussdown: Ombre styles provide a unique twist to the bust down wig, offering a gradient of color from roots to ends. You can find influencers like Huda Kattan and James Charles experimenting with these styles, showing off the exciting possibilities of the bust down wig.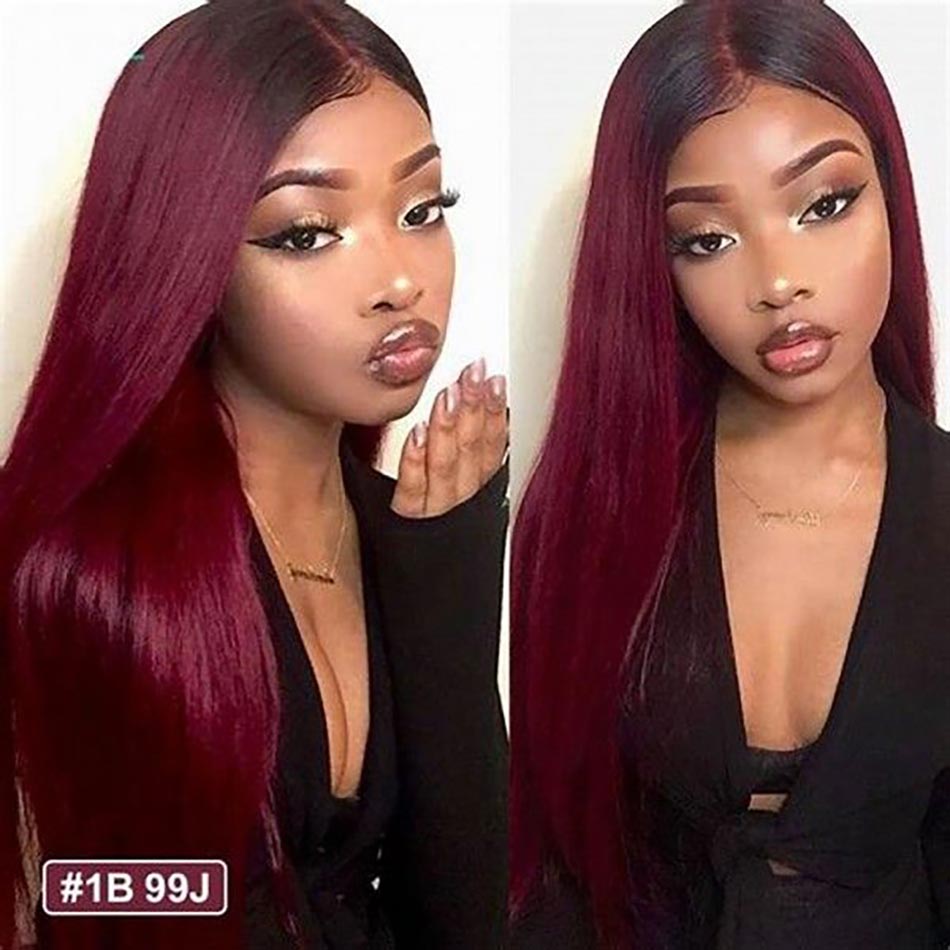 These chic styles prove that bust down wigs are not only trendy, but they're also versatile. Whether you're going for a dramatic, head-turning look or a subtler, everyday style, there's a bust down wig that's perfect for you.
Where to buy bust down wigs?
When it comes to purchasing high-quality, trendy wigs, UlaHair.com is a platform that stands out. UlaHair is a one-stop-shop for all things hair-related, with a special focus on providing top-quality wigs, including the coveted bust down wigs.
One of the main reasons UlaHair.com shines in the market is its commitment to quality. All their wigs are made from high-quality materials, ensuring durability and a natural look. UlaHair's bust down wigs are no exception - they boast a beautiful sheen, realistic textures, and a well-constructed lace front that ensures seamless blending with your scalp.
UlaHair.com also prioritizes variety, understanding that each customer has unique preferences and styles. Their collection includes bust down wigs in a range of lengths, from the subtle 20-inch styles to the glamorous 40-inch versions. You'll also find a spectrum of colors, including the chic 613 platinum blonde.
Another appealing aspect of UlaHair.com is the user-friendly shopping experience it offers. The site is well-designed and easy to navigate, with clear product images and detailed descriptions. This ease of use extends to their customer service - the team at UlaHair.com is known for being responsive and helpful, adding to the overall positive shopping experience.

Conclusion:
Are you ready to elevate your style with a bust down wig? Make your fashion statement today by visiting UlaHair.com. Browse through their extensive collection of bust down wigs to find the perfect match for your style, personality, and hair needs.
Remember, your hair is an extension of your personality and with UlaHair.com, you're just a click away from a hair transformation that is sure to turn heads. Choose UlaHair, choose the style, and express your individuality with confidence!
Related Posts:
Ula Hair Glueless Wear And Go Wigs
20 Chic Heatless Straight Wig Hairstyles You Shouldn't Miss Out