How To Stop a Wig From Shedding?
How To Stop a Wig From Shedding?
Some girls find their wig shed after getting their wig home. Actually, the reasons why the wig gets shed are typically associated with the hair type you go for and how you maintain the wig. Here in this post, we will analyze the reasons behind wig shedding and how to slow the rate of wig shedding.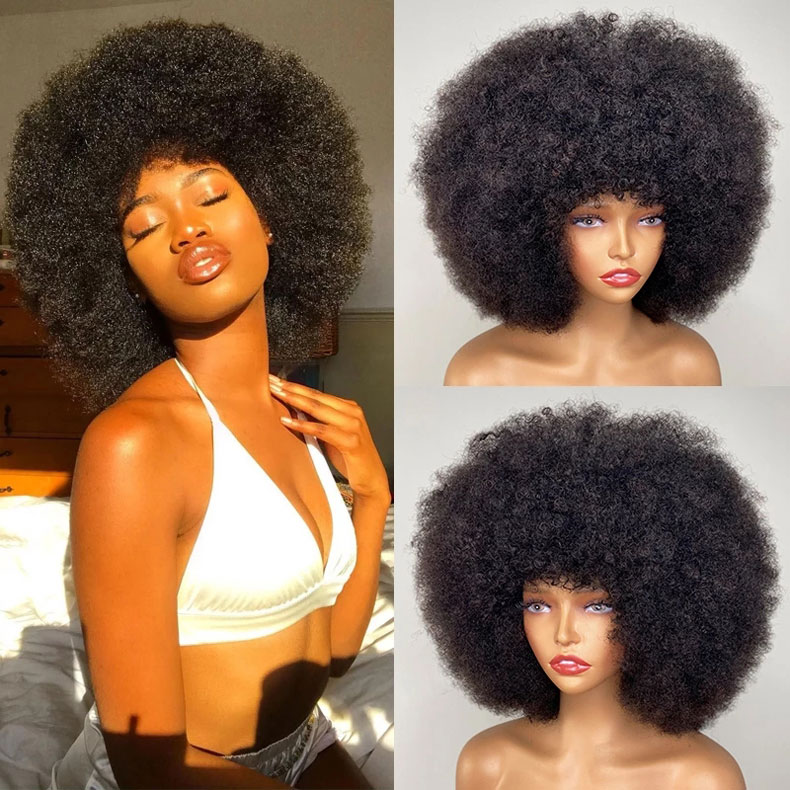 Why is your wig getting shedding?
Poor Quality: Wigs made from cheap, synthetic materials may shed easily and quickly. Hair sheds from the wig base is typically associated with the knotting method during the wig manufacture. The double knot method is firmer than the single knot method. Hair breakage is typically associated with improper care and poor-quality hair. Virgin hair and Remy hair are stronger and more durable than non-Remy hair, mixed hair, and synthetic hair.
Over-Styling: Over-styling the wig can also lead to hair breakage, such as brushing too hard or using too much heat, dyeing, and perming which can cause excessive shedding. Excessive heat and chemical treatments can weaken the hair cuticles, causing the hair to become brittle and snap. Additionally, the use of harsh chemicals and styling products can strip the hair of its natural oils and moisture, leaving it dry and vulnerable to breakage.
Natural Wear and Tear: Wigs that are worn frequently or for extended periods may start to shed naturally as they age. Typically,

human hair wigs

can last for 1-2 years with proper maintenance. If you wash or wear the wig frequently, wish it can last up to 1 year.
Exposure to Heat: Over-heat styling can damage human hair because high temperatures can cause the hair's cuticles (outer layer) to become dry, brittle, and break. Additionally, it can weaken the hair shafts, making them more prone to breakage and split ends. Heat styling can also strip the hair of its natural oils, leaving it dry and susceptible to further damage.
Chemical Exposure: Exposure to chemicals such as hair dyes or bleach products can weaken the hair and cause excessive shedding. Hair dyes and bleaches contain chemicals that alter the hair structure, making it more fragile and prone to breakage. The hair cuticle is responsible for protecting the hair from damage. Hair dyes and bleach contain ingredients like ammonia that break down the hair cuticle, leading to dryness, split ends, and hair breakage.
Improper Care: Not washing or conditioning the wig regularly can lead to excessive shedding. It is recommended to wash your human hair wig once every 4-6 wears or as needed. It's important to not over-wash your wig as this can cause damage and reduce its longevity.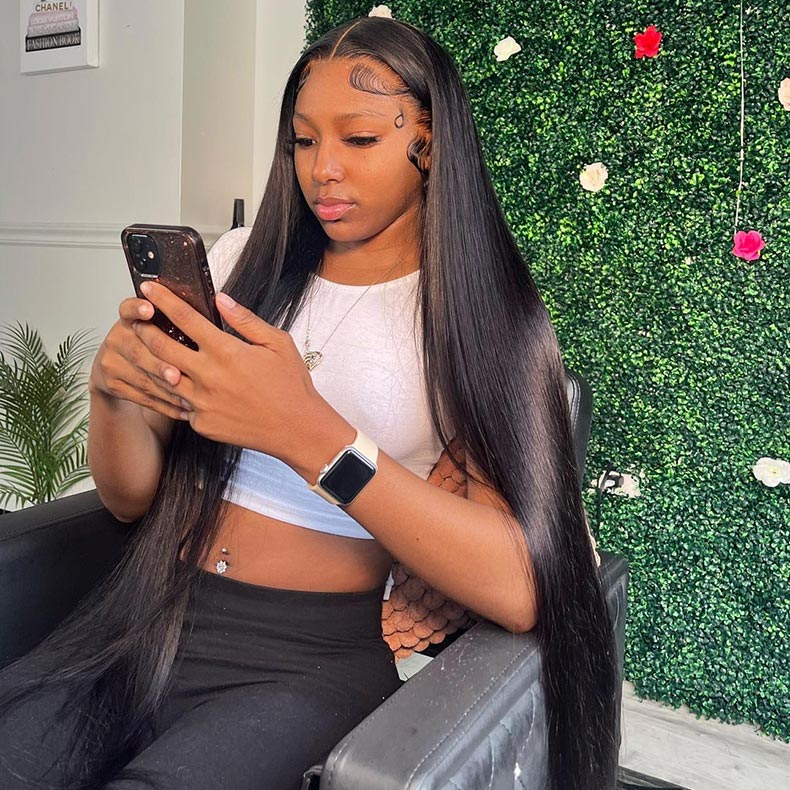 Here are some ways to prevent your wig from getting shed easily:
Opt for high-quality human hair wigs: Virgin hair is the strongest and lasts the longest hair type, followed by Remy hair. These two types of hair are the most durable and textured hair types. Thus, make sure the wigs you buy are made of 100% cuticle-aligned human hair (virgin hair and Remy hair). To distinguish the hair type, click and read our previous post: How To Distinguish Synthetic Hair And Human Hair? and Virgin hair vs. Remy hair vs. non-Remy hair.
Properly brush your wig: Use a wide-tooth comb or brush to remove any tangles before washing. Start from the bottom and work your way up to the roots. Don't use a brush with metal bristles, as they can cause damage to the hair strands. For curly wigs, use a wide-tooth comb or brush made specifically for curly hair to maintain the natural shape of the curls. Be gentle and avoid pulling or tugging on the hair while brushing your wig, as this can cause damage to the hair and cause the wig to lose its shape.
Properly wash your wig: Wash the wig with gentle products that don't contain sulfate and silicone. These ingredients can strip the natural oil in the hair and lead to dryness and fragility. Gently brush the wig to remove any tangles before washing. Wet your wig with lukewarm water and gently rub it for a few minutes. Avoid using a scrub brush as this can cause damage to the fibers. Rinse the wig and condition it, allow the conditioner to sit for 5-20 minutes, and rinse it again. Gently squeeze the excess water out of the wig, but do not wring it or twist it. Lay the wig flat on a towel and gently blot it to remove the remaining water. Hang the wig to air dry, avoiding direct sunlight or heat. Once the wig is completely dry, gently brush it out. It's recommended to wash your wig no more than 3 times a week.
Limit heat styling: To prevent breakage, it is recommended to limit heat styling and use gentle styling techniques. Allow your wigs to air dry after washing. Set your hair dryer at the lowest temperature if you have to blow dry your wig. Avoid excessive heat styling. If it's necessary to apply heat to your wig, spray a heat protector on your wig in advance to minimize damage. If you desire to apply heat to create charming curls, we have shared 4 easy ways to curl hair without heat & chemicals in our previous tutorial. Click and explore.
Limit chemical styling: Some hair breakages happen when the users try to bleach and dye their wigs. Avoid dyeing or bleaching your wig yourself. Go for protective hairstyles such as braiding, bands, knots, ponytails, etc.
Store the wig properly: Before storing your wig, wash and condition your wig to make sure it is clean and free of any styling products. Gently brush the wig to remove any tangles and knots. Place the wig on a wig stand or mannequin head. This helps the wig maintain its shape and prevents it from becoming flattened or distorted.
Dry your wig properly: Avoid rubbing your wig when drying. Lay your wig on a piece of soft towel and cover the wig with another piece of towel to absorb the water. Set the wig on a wig stand or mannequin head and allow it to air dry. If you are in a hurry, blow the wig dry with the lowest heat setting.
Avoid using heavy products: Heavy products can add a significant amount of weight to the wig, causing it to become limp and lifeless. What's more, heavy products may contain ingredients that can irritate the scalp, leading to itching and flaking, which can cause hair to fall out. Overuse of heavy products can cause damage to the hair strands, leading to breakage, split ends, and dryness.
Trim any split ends and tangles regularly: Health hair strand is less likely to break. Trimming split ends can reduce hair shed because split ends cause the hair to become weak and brittle. This can lead to breakage, which results in hair loss.
Avoid excessive water contact: Avoid diving into the pool or sea with your wig. Chlorine and salt can strip the oil from your hair and make it brittle and dry, which can lead to hair breakage.
Protect your wig at night: Wrap your wig with a satin or silk scarf to protect your hair from friction if you head to your bed with the wig. Frictions against the hair and pillow can cause the hair to break.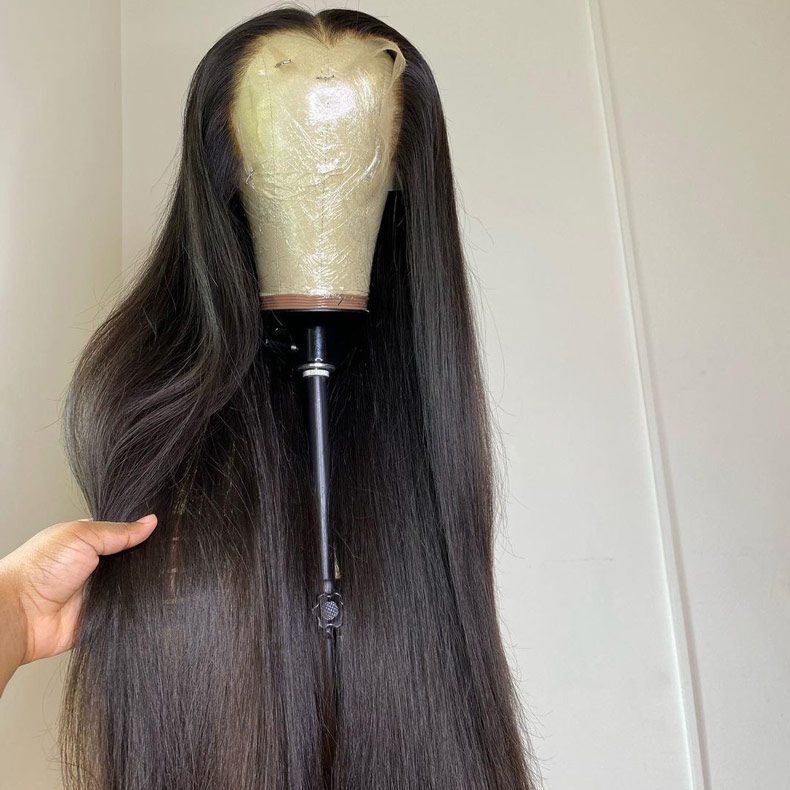 Aside from TLC and proper maintenance, hair quality is also critical to slow the rate of wig shedding. To avoid your wig from getting shed easily, ensure your wig is made of high-quality hair. Ula hair offers high-quality human hair wigs that are made of 100% cuticle-aligned human hair, more natural, textured, and not so prone to get shed. All our hair wig products are made from the best hair on the market.
Related Posts:
5 Easy ways to take off a lace front wig
5 Chic Blonde Wigs You Shouldn't Miss This Year