8 Chic & Classy Lace Frontal Wig Hairstyles For Black Women
8 chic & classy lace frontal wig hairstyles for black women
Hey, we can agree that there's nothing like having gorgeous hair to make you feel confident and beautiful. You can relate to the smile and extra spring in your step after getting your hair styled. In this world of changing trends, lace front wigs have fully entered the global market and their recognition has been on a steady upward trend. More and more people acknowledge that this is one of the most exciting things to happen in the hair industry. In this article, we will discuss 8 chic and classy lace frontal wig hairstyles for black women.
What's the truth about lace frontal wigs?
The hairs at the front hairline of lace front wigs are hang-tied into a thin, discreet lace material. Human hair lace front wigs are breathable and water friendly (you can swim in them). They blend smoothly to the scalp and mimic a natural hairline. It's suitable for beginners in the hair game and people who love to pull off an easy, and classy look. With Ula Hair's lace frontal wig, the lace melts into your scalp to give a realistic version of your real hair. Lace frontals can be styled and worn anyway. So if you're thinking of changing your style but are unsure, you should definitely read to the end.

How to find your ideal frontal hairstyle
Hair is personal and sentimental to the owner. Think about it - we were born with it. You want to go to the salon and come back happy and satisfied with your pick. Let's talk about the most suitable lace fronts for you. First, let your heart do the talking and follow what resonates with you.
We have different personalities and lifestyles, so your pick would be tailored to your personality and these factors - Color, nature of work, the occasion the wig is required for, your daily activity, the general climate of your environment, etc
Here are two things to keep an eye out for when choosing your lace frontal wig.
The inches of the lace frontal
13×6 and 13×4 lace front wigs are the most popular styles at the moment. You probably own one. The 13×6 lace frontal simply refers to the 13 inches of lace that covers the hairline with the 6-inch long part. The 13×4 lace front wig is similar to the 13×6 but the part is 4-inch instead. The 13×6 wig gives more room for ingenious styling and breathability. The 13×4 wig however is more economical and easy to use. It's also breathable and flexible but 13×6 has an edge over 13×4 in this area.
The size of the wig
Most wigs come with an adjustable strap but some don't. So you'd better make sure you have picked the right measurements. Make sure your real hair is braided as flat as possible and then wear a wig cap to better protect your hair. Afterward, take a fabric tape measure and measure your head circumference, front to nape, ear to ear over your head, neck nape, ear to ear across your hairline, and temple to temple round back. Wig shopping will be way easier this way.

8 chic frontal hairstyle ideas for every occasion
The following are 8 chic and classy lace frontal wig hairstyles. We will not only share these styles with you, but we will also share with you the steps to achieve these hairstyles. Keep scrolling!
1. Thick curly bob
This hairstyle is the first one we will talk about. It is not only classy but also versatile. To get this style, you first have to comb your real hair, flatten and knot it into a small bun. Then, clean the skin around your hairline with alcohol. You can now use liquid adhesive on your wig cap and trim excess. Customize your wig with a skin-toned concealer. Wear the lace wig and adjust it till it sits comfortably on your head. Apply lace glue to your hairline and wait for it to dry. Pull down your wig front and trim excess lace. Use hair mousse to make your bob sleek and shiny. Check your mirror. Do you like what you see?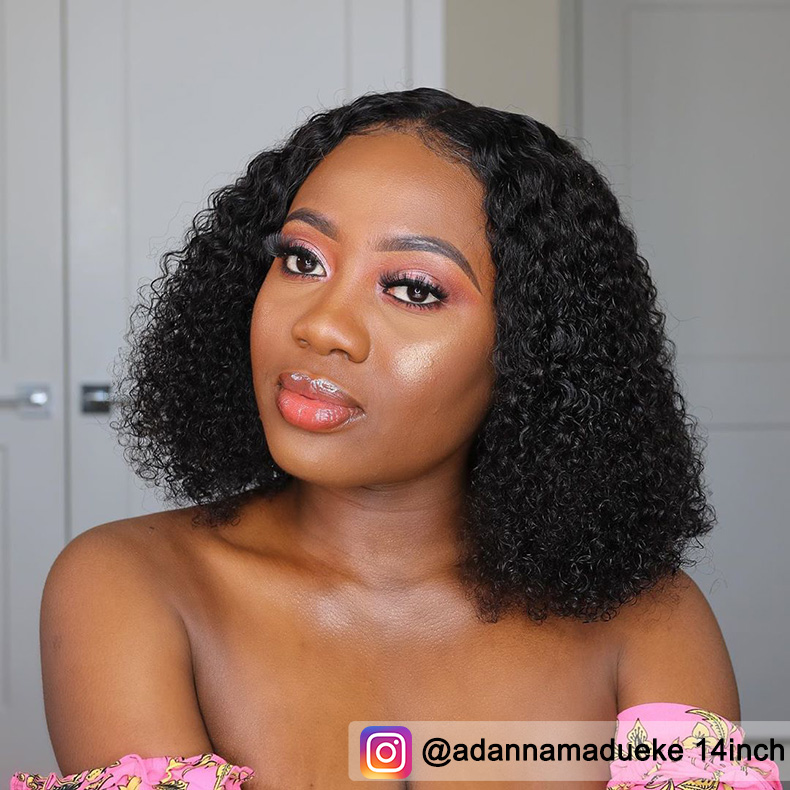 2. Sleek high ponytail
An absolute stunner, it gives your look a bold edge and defines your facial structure. Who doesn't love a natural facelift? This style enhances your look naturally. All you need to do is install, and voila, slay queen alert!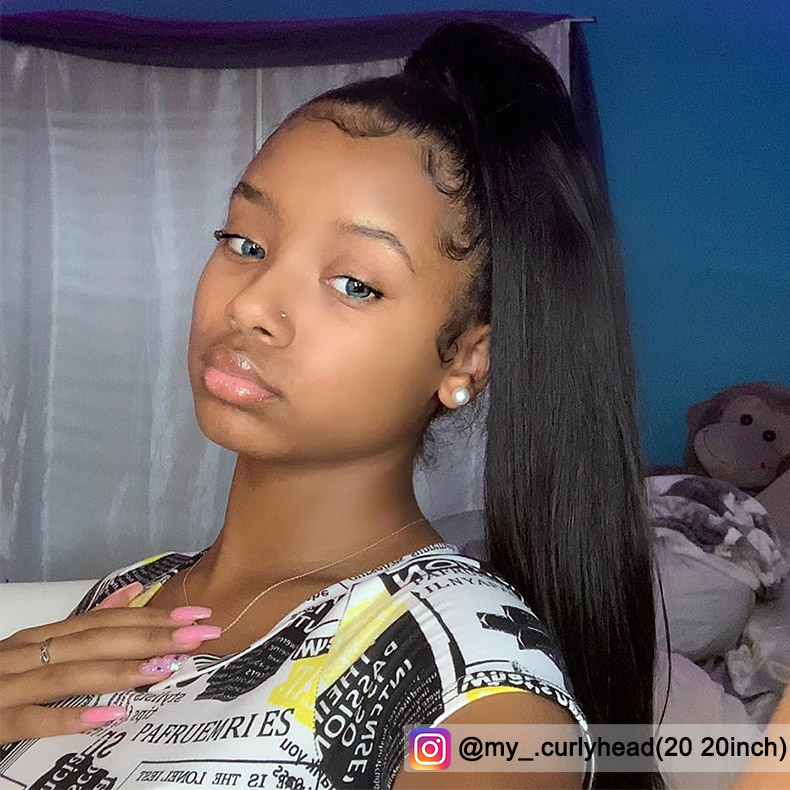 3. Two cute buns bob
This quick and super adorable style can be done half awake. Divide your already installed wig horizontally across your head into two parts. Let the front half be smaller than the back, then divide the front vertically into two. Clip both halves and do whatever you like with the ends. Super simple and can be done in a minute.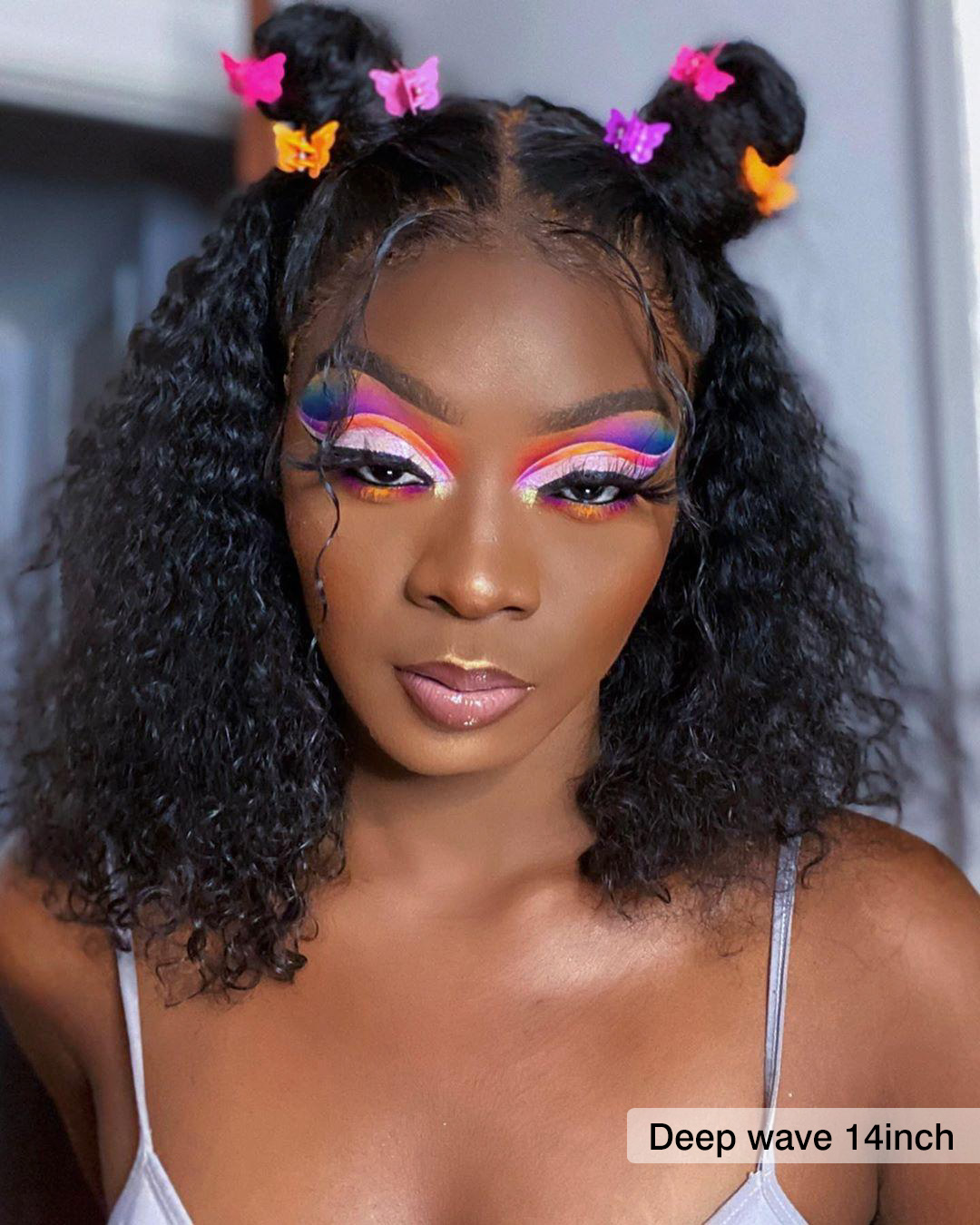 4. Side part long bob
This is giving boss chic vibes, you just gotta love it. Install and let it part naturally. It's wavy and lightweight. Natural waves would make you think of heading to the beach.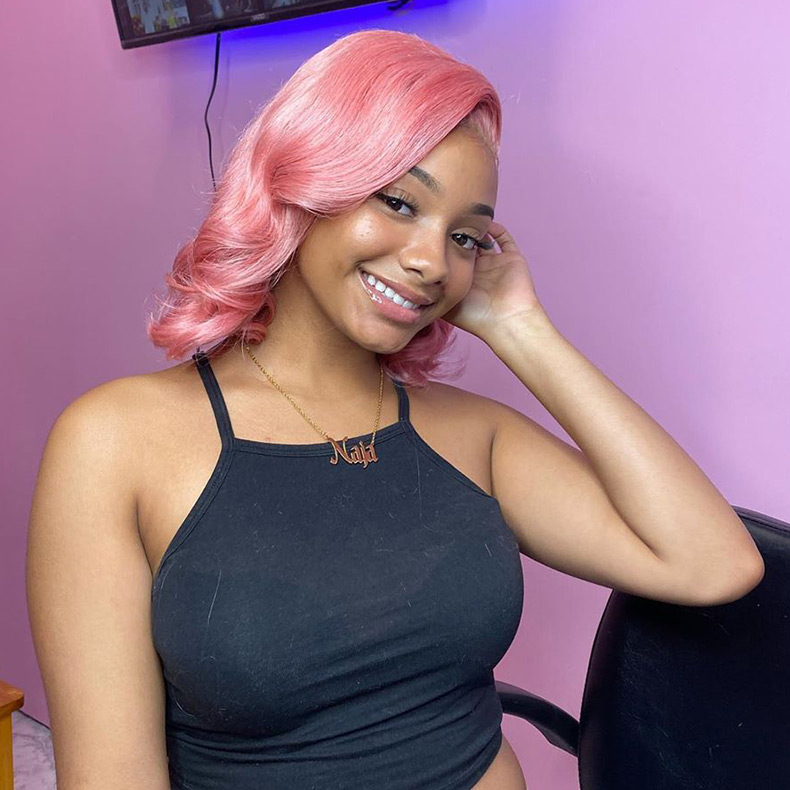 5. Sleek top knot
Screams classy and elegant. This stylish updo is always in fashion. The most appealing thing about the top knot is that it doesn't require a million hours to upgrade your look from "meh" to a hundred. Think about this beauty with bangs…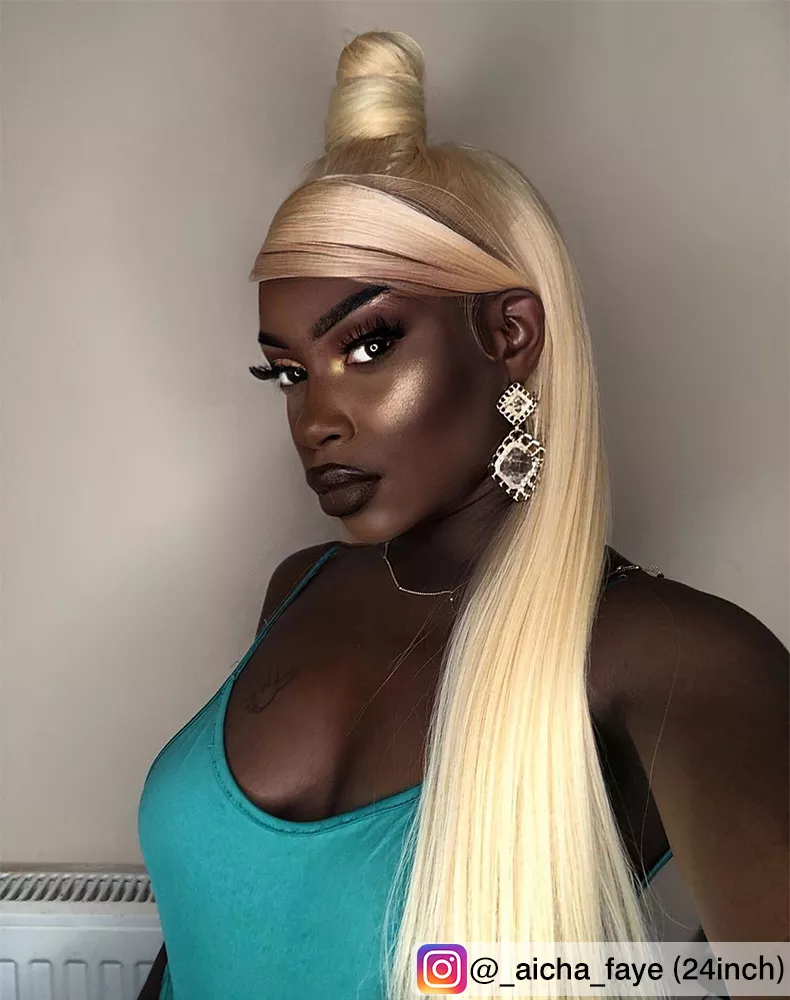 6. Middle part feed-in braids
Pretty self-explanatory title, yeah? The style has effortlessly rocked the hair fashion world with little tweaks and twists over time….we can't run out of new lace frontal hairstyle ideas.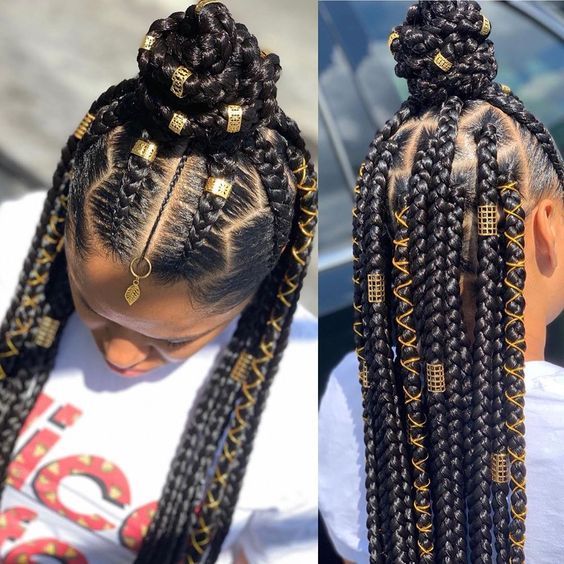 7. Side part swoop
We like to call this the IG glam standard, it gives the high-class, clean-girl aesthetic. Part your hair and swoop to the other side. Tie the rest of the hair to the back. Use a wax stick to flatten the hair and pin it at the back. Let down the tied hair.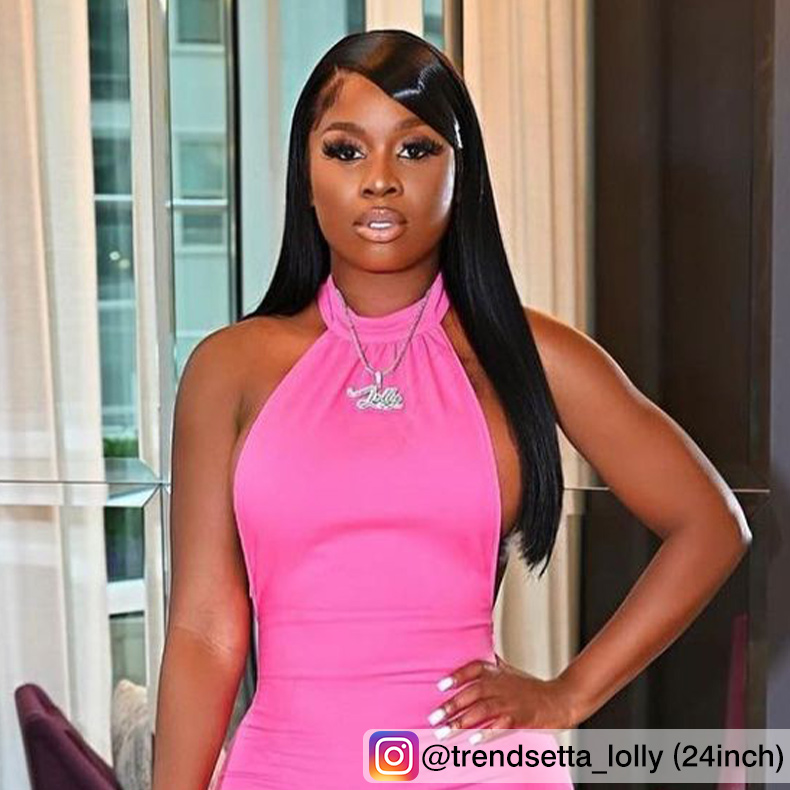 8. Short pixie cut
Want something feminine but edgy, short but fashionable, unusual but "un-weird"? The pixie cut is the way! Oh, the countless styles it could produce. Truly a gem if you want to try something entirely different. If quirky and edgy is your thing, then get crazy!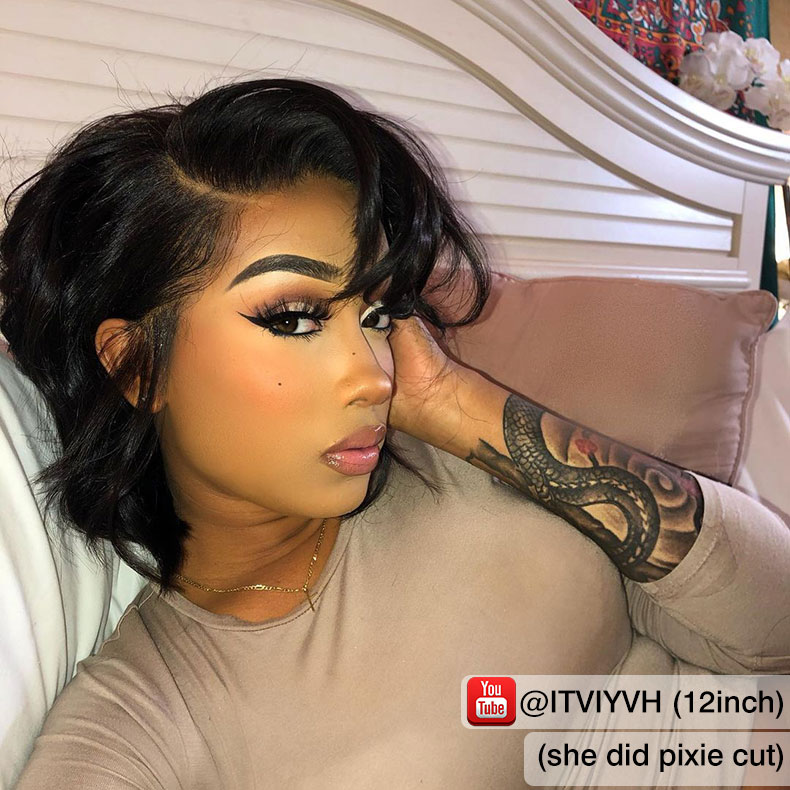 Final Thoughts
As you can see, these styles are not only easy to create but also enhance your look to give you a chic and classy look. To get weaves and extensions that you can use to achieve these styles, visit Ula Hair. At Ula Hair, we sell 100% human hair that you can use to create a variety of styles.
Related Posts:
Best glueless wigs for beginners